Congratulations!
You've made your mind up to pursue holistic care for your pet. For many of you this will be your first visit with a holistic practitioner, but the familiar environment of your home can be the most comfortable, calming place for your pet to receive care. Preparing for the visit is important.
Gather up your pet's vet records. It will waste time if we need to track down basics like vaccine and medication history or recent lab work. If you can, please fill out a detailed timeline. It will be very helpful.
Your initial consult can be quite lengthy. An initial visit can run 60-90 minutes, and then we may also need additional time to go over nutrition/supplements/meds/follow-up care. Please plan accordingly.
Fill out the New Client Forms as completely as possible; for the best outcome, do not rush through it.
Clear a surface, such as the kitchen or dining room table, for an exam area. For large animals, the floor works best.
Select a secure area where your pet is less likely to play hide-and-seek under a bed or behind a couch.
Provide enough light to brighten the exam area.
What to Expect
In the first appointment we review your pet's history, the presenting complaint(s) and the pathology of the symptoms or disease process. We will also review information on diet and nutrition, vaccines, and the idea of true cure vs. suppression and palliation by conventional medicine. The intent is to present the info in a very clear way and will be a gift that lasts forever to be used with all your current and future pets. You should expect and be willing to accept recommendations regarding simple methods of intervention, such as diet changes, chiropractic, and the selective use of natural remedies and therapies, which are all effective parts of health management.
Part of our goal is to work with and educate our colleagues. We understand that many of you have a veterinarian that you like and trust, but they simply may not have alternative modalities available in their practice. At your request, we will send your veterinarian a written report of your treatment protocol so that he/she is kept well informed of your treatment and progress. Dr. Z is happy to speak with them at any time. It is our hope that they will be encouraged to add alternative therapies into their own practice!
Explanation of Charges as of February 1, 2023
The purpose of this explanation is to make clear the fee schedule and prevent any misunderstandings as we work together to care for your pet. Treating holistically is very different from conventional veterinary care in that it is more time intensive. Rather than emphasizing charges for overhead, medicines, vaccination and surgery – like most veterinary services – there will be a charge for time spent on the case. Sometimes this time is spent before and after the visit or phone consultation by researching and analyzing the case, interpreting diagnostic tests, and addressing questions on treatment plans. Please note, our fee structure is different from a traditional clinic as there is an upfront thorough case review and a "house call/mobilization" fee added to our visits.
House Call & Exam Fees
Initial new client holistic intake & nutritional consultation is usually 1-1.5 hours and we will go over many topics in detail. The visit includes a comprehensive examination and consultation. This charge compensates the doctor's time, education, and decision making. This fee does not include diagnostics such as blood work, urinalysis, fecal floatation, etc. The initial intake fee for the first pet is: $180 for most animals presenting with health issues ($225 for cancer patients); $125 for a healthy adult; and $95 for puppies and kittens. A second pet intake at the initial appointment is an additional $69 to $89. Other multiple pet discounts may apply. Nutritional only consultations are available, fees vary so please inquire about your pet's specific needs.
Physical Exams
This applies to current clients that have a concern regarding their pet or with a pet that has an abnormality. It also applies to new clients who desire only periodic routine veterinary care. This charge compensates doctor's time, education, and decision making. A physical exam is required within one month or at least at the time of a vaccination appointment. The typical fee is $85 to $95, rated accordingly to the issue. Routine visits, wellness or problem exams or acute or first aid problems may be treated in a 20 to 40 minute appointment, which is $85 to $95. Multiple pet discounts may be applied. For example, exams of other patients in the household is typically $45 each.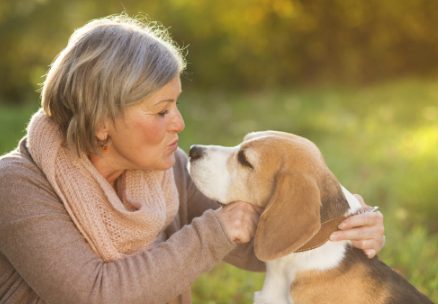 Follow-ups
This is an examination and/or discussion which rechecks a prior issue within three months of a previous visit. This also includes discussion of diagnostic tests ordered and related treatment plans. Follow-ups are normally 20 to 30 minutes and are best scheduled at 2 to 4 week intervals initially until we feel progress is being made and a good level of health has been achieved. Please allow at least 8 to 12 weeks for a true evaluation of the treatment plan. Follow-ups and recheck exams are typically $85. Technician only appointments are typically $45. For some cases, follow-up consultations may also be done on the phone at a charge of $125 per hour and billed per 15-minute intervals.
Brief Exams & Rechecks
This is cursory examination and/or discussion which addresses a localized issue or rechecks a prior issue within one month of a previous exam. This is typically a 20 minute appointment and the charge applies when the pet is up-to-date on his/her annual wellness exam. The fee is $65. Brief phone or email consultations for existing clients who have an acute or minor concern regarding their pet are typically $125 per hour and billed per 15-minute intervals for the doctor's evaluation and recommendations. *Photographs, if appropriate, may be very helpful for remote consultations.
Please schedule re-check appointments. In functional medicine, follow-up is very important to your companion's wellbeing. We often place follow-up calls or emails to check your pet's progress or to report test results, but feel free to provide status reports. This is especially important if therapy is not progressing as expected. Please respect the doctor's busy schedule; a minimal charge is necessary for a doctor's telephone consultation. Your pet is always best served by seeing the doctor as most conditions are not well assessed over the telephone. Re-check or follow-up appointments, brief exams, brief consults, technician services, and wellness exams are rarely routine as you may be used to in a conventional practice and are scheduled and charged as appropriate. A proactive approach to your pet's continued health is best managed with bi-annual exams, especially for aging pets.
Phone Consultations
This is a discussion over the phone regarding a new client's pet. The $175 fee compensates the doctor's time, education, and decision making. This charge also covers a full review of your previous records and lab results, and a treatment plan tailored to the special needs of your pet. *Previous records and lab reports are required via email or U.S. mail before the appointment time.
Conventional Services
Routine services (e.g., vaccinations, diagnostics, maintenance care) are billed at very competitive rates and you may call for an estimate prior to scheduling an appointment. Diagnostic tests are often recommended to help refine the treatment and to determine prognosis of your animal companion's condition. Most of these can be done at home. In the case of advanced services such as x-rays, ultrasound or surgery, a referral will be made to a clinic in your area. For these services, an estimate of charges can be prepared prior or during the examination.
Mobilization or House Call Charges
The applicable fees above include our base rates for our "close-in" travel area. Your fee may be higher depending on your address and distance from our base. Most of the metro area falls within these rates or $10 to $20 above the base rates listed. Idyllic Paws is pleased to provide house call services to surrounding counties and beyond in certain situations and if the schedule allows. Please contact us for a mobilization fee estimate if you are uncertain what rate applies to your location.
Retail
We have available many supplements and other health aids with which we are familiar and trust the safety and efficacy of the products. We have carefully selected the items we stock for a variety of well-intended reasons. We use many of these products for our own pets. We are always interested to learn of other nutraceuticals, herbals or other products including diets and treats. We are happy during a consultation to help you analyze an ingredient label, but please do not ask us to endorse a product that we do not stock. Your purchase of our products does support our practice and helps to keep the lights on. This income also helps to keep consultation fees lower.
When is an exam required?
A physical exam is required to assess the wellness of your pet. An exam should be performed at least annually in a younger pet, biannual is recommended, and more frequently in elderly pets or those with chronic conditions. If your pet is being treated with herbal formulas using Traditional Chinese Medicine principles, rechecks are needed to adequately assess changes in symptoms, tongue, and pulse in order to move forward. Expect that we will change the herbal formula as the TCM pattern changes. If any abnormality is found, vaccines should not and will NOT be given.
Other Potential Charges
Please request a tailored estimate specifically for your pet for lab work or specific therapies, treatments and procedures.
Payment Methods
Currently payment is cash, check, credit card, Venmo or PayPal.
Cancellation Policy
At least 24 hour notice on cancelled appointments is required. Since we are a house call practice and can only manage so many appointments in a day, if you cancel the day of the appointment we can often not schedule another appointment in your place and we must charge for this appointment.
Emergency Policy
Regular appointments are scheduled Monday through Friday. After hours and weekends are reserved for emergency calls of existing patients only. Emergency fees of $110 for a house call and $50 for a phone call will apply .
New clients with emergencies during these times and after hour calls are directed to Blue Pearl (515-727-4072) or Iowa Veterinary Specialties (515-280-3100), both located in Des Moines.