Idyllic Paws was created for you and your animal companions. Dr. Zenitsky provides at-home veterinary care and phone consultations for dogs and cats. She is known for reliable service, flexible scheduling, and excellent follow-up.
The health of your pet's mind, body and spirit is influenced by your well-being, the health of your pet's environment (external forces including hygiene and nutrition), genetics and our (the clinic's) well-being. We believe unconditional love and safety, exemplary nutrition, limiting toxins, abundant exercise, and training are the five most important factors a guardian must provide to achieve maximal quality and longevity of life for his/her pet companion.
Your initial holistic consultation and pet's complete physical examination includes approximately 30-45 minutes of discussion regarding your pet's physical and personality traits, nutrition, blood work and training recommendations and other preventative care products or treatment options or specialist referral recommendations. We can discuss your impact on your pet's life, how you can help to prevent or treat conditions of which you may be concerned.
Specialty Services
Traditional Chinese and Western herbal medicine
Chiropractic care
Laser Therapy
Ozone & Ultraviolet light therapy (read more)
Micro-biome restorative therapy
Bioresonance Feedback Therapy (Qest4)
Multimodal rehabilitation therapy
Integrated treatment of pain, anxiety, and stress related disorders (read more)
Fur Tissue Mineral Analysis – an assessment of nutritional status*
Photonic light therapy
Balancing the raw & homemade diet using whole foods
Services Include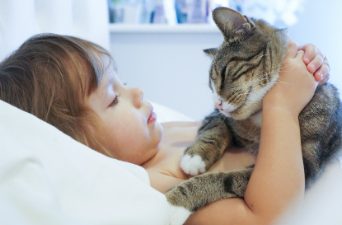 Annual preventative checkups and examinations
Individualized wellness plans & therapies
Raw diet & functional nutrition
Diet evaluations & nutritional consultations / therapy
Responsible vaccination plans & alternatives including titer testing
Diagnosis & supportive management of medical conditions
Parasite screening & natural prevention
Diagnostic lab work (blood, urine, fecal, culture, biopsies, etc.)
Skin & ear cytology
Basic wound care & minor surgery
Home hospice support & special needs care
Post-operative home care
Nursing care support for animals at home while family is traveling
Humane euthanasia (current clients only) & grief support resources
Referrals and coordinated care through an extensive medical/surgical veterinary network
* The FTMA will give you the information about your pet's metabolic rate, energy levels, sugar and carbohydrate tolerance, stage of stress, immune system and glandular activity. We will then help you learn what all that means and how you can make changes! How you can improve your pet's health and biochemistry through nutrition. We are uniquely qualified in the Metro to provide this service to you and our expertise in pet health makes us the credible source of information and advice you've been looking for. We know how important nutrition is to your pet's health and are so pleased to offer yet another way for you to make a difference and extend the life of your pet. Read more.
List of Counties in Extended Service Area
Polk
Story
Dallas
Warren
Jasper